Proprietary medicinal chemistry technology
Nanocyclix® is a proprietary medicinal chemistry technology based on the macrocyclization of lead-like small molecules, on which Oncodesign bases its drug and biomarker discovery programs.
Oncodesign's expertise in the design, synthesis and optimization of these small macrocyclic molecules lets us apply Nanocyclix® to kinases in all therapeutic areas.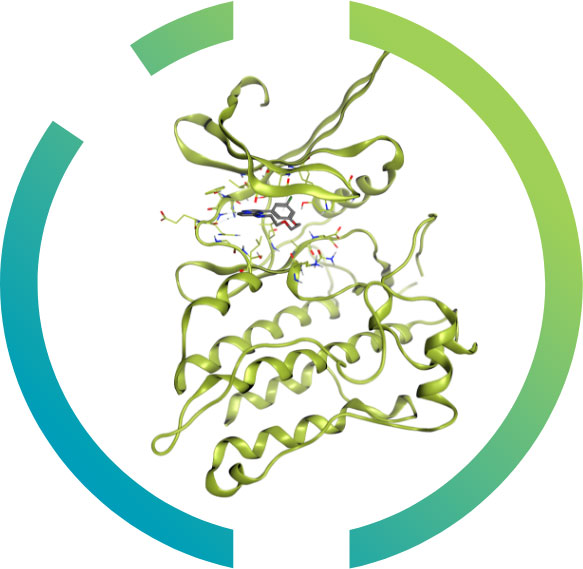 Our kinase inhibitor library
Oncodesign's kinase inhibitor library currently contains over 11,000 macrocycles. These type I kinase inhibitors, profiled using the human kinome, are potent, highly selective, and have good cell penetration. They also have good criteria in terms of developability, physicochemical properties and eADMET, with a highly predictable SAR.
Several leads are currently being optimized, both for known kinases and for unexplored kinases; they will become tomorrow's targeted therapies in precision medicine.
The probe-based drug discovery approach helps identify « First in Class » opportunities for little explored or unexplored kinases, and our molecular diversity screening approach for kinases of interest paves the way for potential best-in-class next-generation inhibitors..