A pharmaco-imaging module
Oncodesign's Pharmimage® technology module is a pharmaco-imaging module designed to monitor the effect of treatments and to define effective translational biomarkers in precision medicine..
It includes translational, optical (bioluminescence, fluorescence), functional and molecular (MRI, PET, SPECT, CT scanner, MRI/PET coupling) multi-modal imaging capabilities, adapted to small rodents and primates.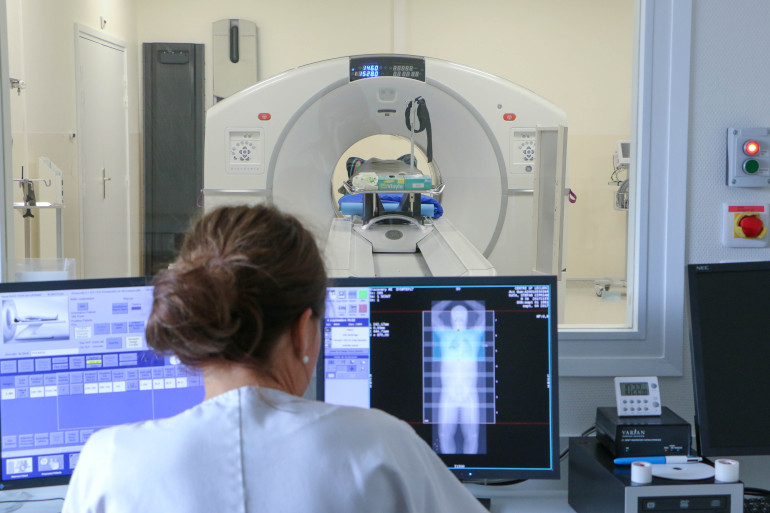 The use of non-invasive techniques
Pharmimage® makes it possible to search for biomarkers using non-invasive, whole-body techniques:
Is the target expressed? (Diagnosis of the disease, heterogeneity of target expression, distribution of the target in metastatic cancer, CNS, cardiology, etc.)

Does the drug reach the target? (Pharmacokinetics, biodistribution, blood-brain barrier crossing, etc.)

Is the target inhibited/activated, and does this induce biochemical and biological changes?




(Pharmacodynamics, immunomonitoring, optimal biological dose, etc.)

Are there any potential toxicities and drug interactions?




(Safety, study on drug combinations, metabolism, etc.)

Are these changes related to a clinical criterion? (Efficacy of a new treatment, monitoring of the immune response to a vaccine, emergence of resistance in precision medicine, etc.)

Can subpopulations of responders be determined? (Translational biomarker)
Our services around pharmaco-imaging
We can help you design and carry out nuclear radiolabeling for your molecules of interest, whether chemical or biological. Our radiochemistry laboratories are licensed to handle all isotopes used in imaging and nuclear medicine and can produce batches for preclinical and clinical use.
Pharmimage® handles the transition between the preclinical and clinical phases, in particular through the Georges François Leclerc Cancer Control Center and the Dijon University Hospital in France..