EXPLORE, our number one offering in the Drug Discovery process
EXPLORE, a new service to identify and validate therapeutic targets, primarily cancer treatments – an area of expertise and excellence at Oncodesign to discover and investigate preclinical proofs of concept involving a wide variety of different approaches and anti-cancer mechanisms of action.
EXPLORE, is the combination of our OncoSNIPER platform and a tailored and well established experimental validation process organized by indication and target.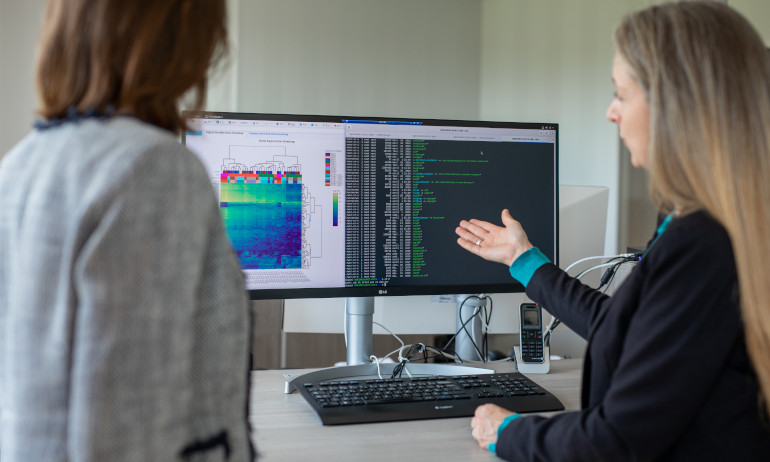 Taking inspiration from approaches based in bioinformatics and artificial intelligence to analyze clinical, genome and medical imaging data collected as part of transversal patient monitoring, our ambition is to be able to stratify patient populations in order to understand the underlying pathological mechanisms and identify new therapeutic targets in oncology.
EXPLORE also puts Oncodesign's more than 25 years' of experience in implementing experimental models to good use in order to validate the targets identified by OncoSNIPER.
Thanks to our investment and development in Artificial Intelligence within our IA Business Unit as well as our focus on experimentation, the EXPLORE solution is designed to support you:
when you are identifying potential therapeutic targets from your patient data or from other approaches in primary cell phenotyping or tumor organoid screening

when you are experimentally validating selected targets, through complementary approaches and methodologies (RNAi, shRNA, CrispR/Cas9, deconvolution, and other techniques) and evaluating their druggability
The advantages of the EXPLORE offer
The pharmaceutical culture, the quality and the expertise of a team of experienced and dedicated scientists and data scientists to successfully complete your target identification and validation project.
Support and advice in developing an experimental plan with criteria to qualify and validate your target(s), which are discussed and established together so you can make an informed decision on their selection.
Potential advice and guidance on the next steps of your research for chemical or biological compounds that act on your selected target(s).