A wide range of distinct and diversified services
An extension of our innovation technology platforms, SOLO involves a wide range of distinct and diversified services. It covers an extensive spectrum of pharmaceutical expertise and the ability to design and carry out precise and ad hoc assessments in the discovery and development of new therapies.
Drawing on our experience and expertise in the preclinical investigation of new therapeutic entities – with different mechanisms of action – in various indications, and given our mastery of cutting-edge translational technologies, our SOLO services are a guarantee of quality and excellence to meet various needs and specificities.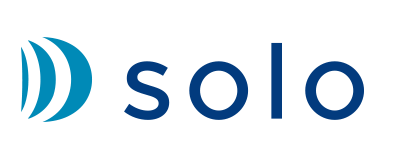 SOLO –PoC Oncology:
specific in vitro, ex-vivo and in vivo pharmacology studies for new approaches to cancer treatment 
SOLO – PoC Immuno-Inflammation:
specific in vitro and in vivo pharmacology studies for new treatments for inflammatory and autoimmune diseases
SOLO – PoC COVID-19:
specific in vitro and in vivo pharmacology studies for novel preventive, therapeutic or vaccine approaches to the treatment of COVID-19. In collaboration with our partner IDMIT.
SOLO – Pharmaco-imaging:
distribution, target engagement, and in vivo efficacy and pharmacology studies observed by multimodal translational imaging
SOLO – DMPK & Bioanalysis:
in vitro ADME, and pharmacokinetic studies, as well as non-GLP and GLP bioanalytical methods 
SOLO – Microbiome:
evaluation of the influence and shaping of the microbiome in the preclinical efficacy of immunotherapies applied in oncology, immuno-oncology and inflammation.
SOLO is also the answer for the development of new, relevant and more predictive disease models that are needed to better characterize and qualify exploratory and innovative therapeutic approaches. These developments can be carried out in partnership with our customers.
The advantages of the SOLO offers
The pharmaceutical culture, quality and expertise of experienced scientists to successfully complete your study project.

Advice, study designs, evaluation solutions and bespoke developments best suited to your questions and research projects.
Project management for your study that is tailored to your needs and expectations, and a commitment to deliver study results and reports within agreed timelines.