SOLO- PoC Oncology: Specific in vitro, ex-vivo and in vivo pharmacology studies for new approaches to cancer treatment
SOLO Oncology is our solution for the growing need for preclinical pharmacological evaluation of proof of concept for innovative therapeutic approaches and products in oncology and immuno-oncology. Within the SOLO Oncology service offering, our teams of experts apply their know-how in laboratories equipped with state-of-the-art equipment.
Since 1995, we have been supporting your evaluation of therapeutic targets and the in vitro and in vivo pharmacological effects of products at different drug discovery stages.
Our in vitro & in vivo models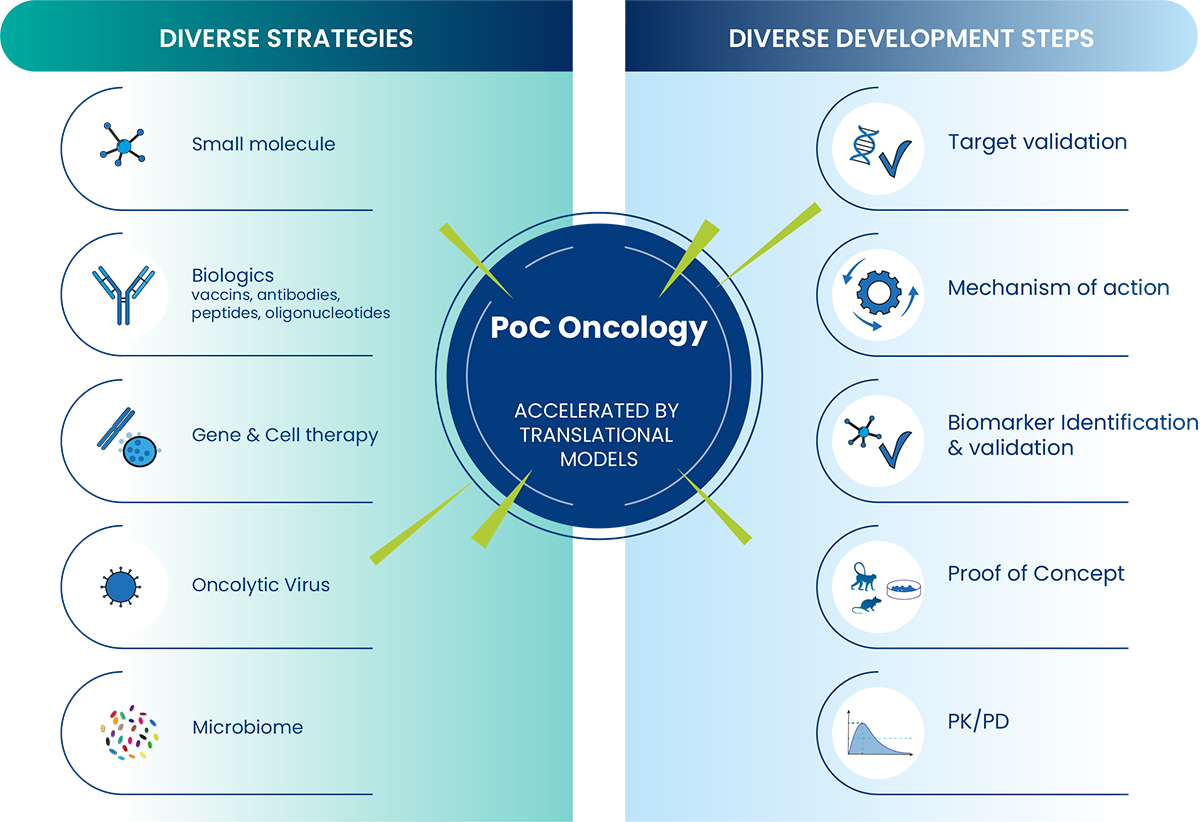 Our in vitro models

Test your therapeutic solutions on suitable in vitro models:

Cancer cells (over 300 cell lines covering 90% of human cancers)

Cell line engineering
Target validation
Target engagement
Screening, combination studies
Proliferation (cell cycle…)
2D/3D HTS, HCS
Clonogenic assay
Death (apoptosis, immunogenic…)
migration, invasion

Immune cells

T cell proliferation, anergy
PBMCs, T cells activation (IFNg, IL2 secretion, ELISPOT…)
DC actiavtion, phagocytosis…
Monocyte activation
Macrophage polarization

Tumor cells and immune cells interactions

Antibody dependent cell cytotoxicity
Antibody dependent cell phagocytosis
DC maturation and activation following Immunogenic cell death
DC antigen presentation assay
T cell cytotoxicity

Our in vivo models

Test your therapeutic solutions on suitable in vivo models :

Tumor models (over 500 models covering 35 cancer pathologies)

Syngeneic, xenogeneic, transgenic, chemo-induced models
Ectopic, orthotopic, metastatic tumor growth
Patient-Derived Xenograft (PDX) & Cell Line-Derived Xenograft (CDX)
Humanized models
Characterized tumor growth kinetics, histology, genetics
Responses to standard-of-care
Development of new specific models on request

Tumor biobanking

Proof of concept

Drug efficacy
Drug administration (IV, IP, SC, infusion…)
Single agents & combination
Drug cancer positioning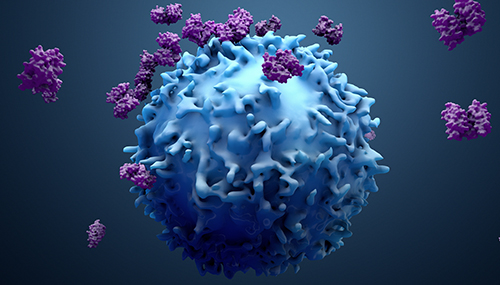 Our expertise in Oncology
More than 25 years of experience in preclinical studies focusing on the characterization and qualification of the therapeutic potential of very diverse therapeutic approaches and modalities – chemical entities, peptides, oligonucleotides, biological entities, gene and cell therapies, oncolytic viruses, vaccines and others, as single agents or in combination.
SOLO Oncology is the right solution to evaluate and predict:
the in vitro and in vivo potential of your targets of interest,
the mechanisms of action
the efficacy of your innovative products in oncology and immuno-oncology.
Our innovative technologies at the service of your research and development programs
SOLO Oncology is based on the recognized quality and innovation introduced in our precision medicine technology modules: