SOLO Pharmaco-imaging: Preclinical Translational imaging
Non-invasive preclinical imaging to monitor the target expression and in vivo target engagement, the biodistribution of compounds, the effect of therapeutic treatments, and for the assessment of radiopharmaceuticals and translational biomarkers in precision medicine.
Access to multimodal imaging equipment, adapted to rodents and non-human primates

Optical imaging
bioluminescence, fluorescence
Functional imaging
MRI, DCE-MRI
Nuclear imaging
PET, SPECT,combined MRI/TEP

Radiolabeling of chemicals or biological molecules (peptides, antibodies or other entities) adapted to study their fate and effects.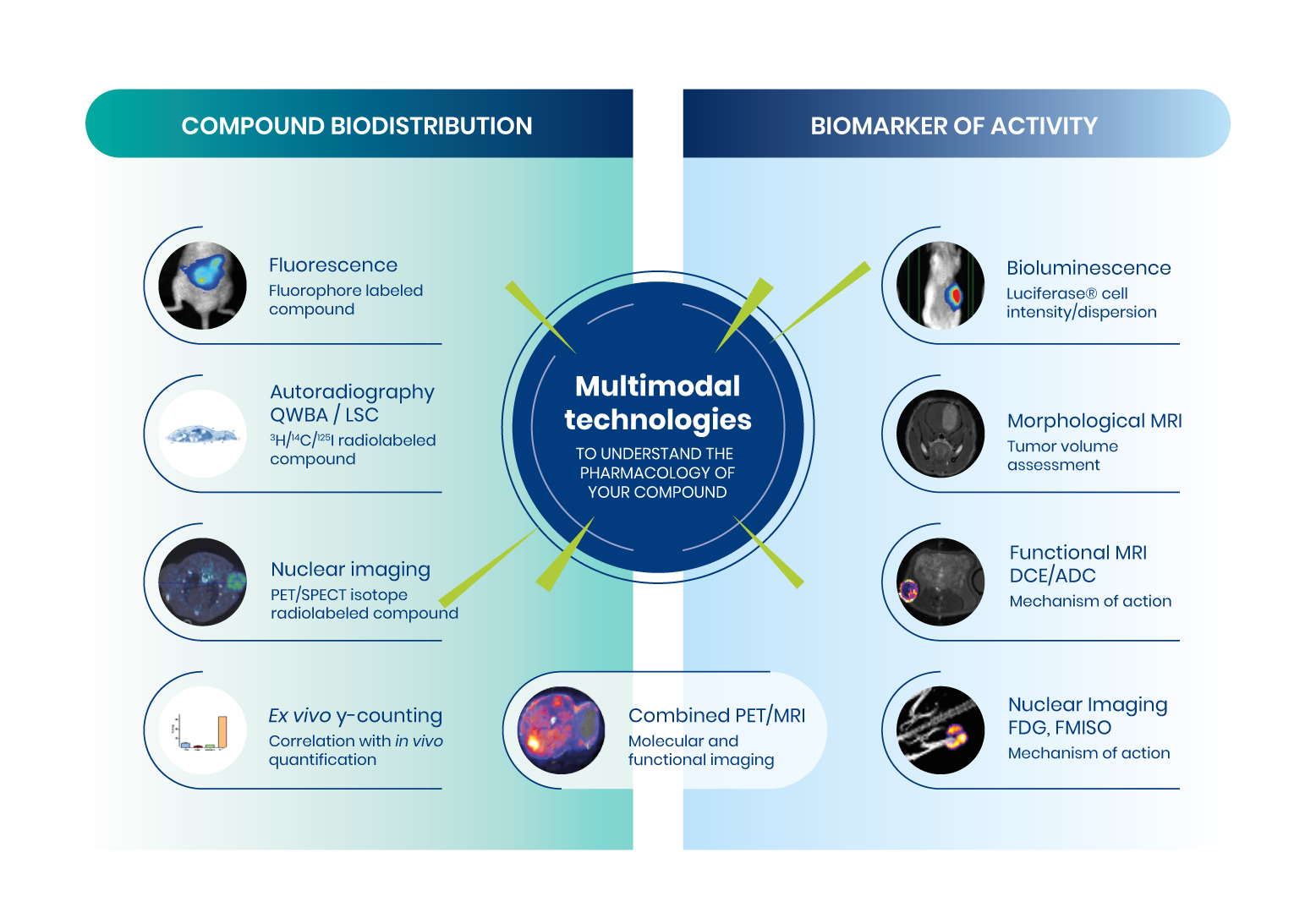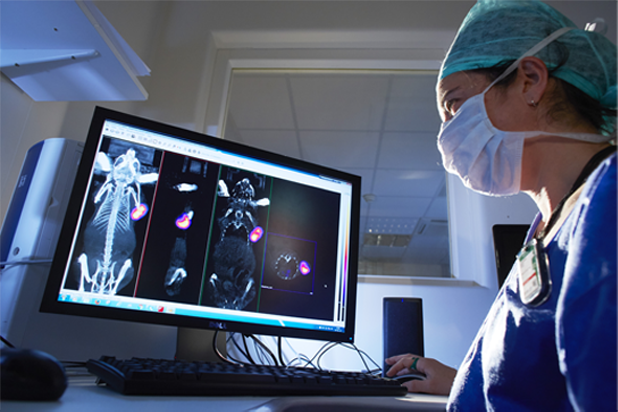 A dedicated expertise to design and perform specific pharmaco-imaging studies for your preclinical research programs – in various therapeutic areas – using technologies identical to those used in clinical nuclear medicine.